---
Air Chief Marshall Sir LEWIS HODGES KCB CBE DSO & bar DFC & bar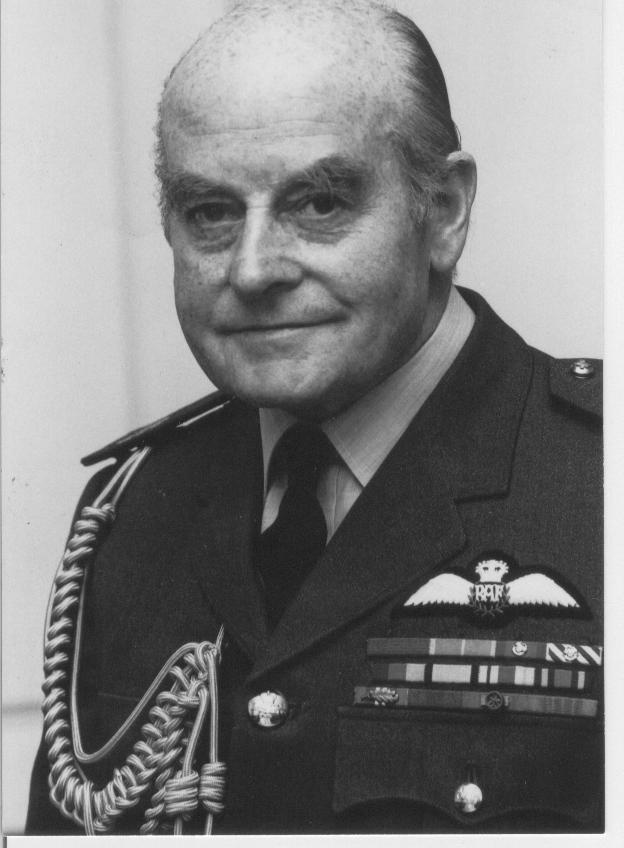 Sir Lewis Hodges, Sir Lewis, or Bob Hodges, as he was often known, was without doubt one of life's "gentleman warriors". Kind, generous, always helpful, approachable, he treated everyone equally. His life story could have been written for 'Boys Own'; without doubt, one of WW2's top warriors who rarely spoke of his own achievements, often seen sitting chatting with a group of aircrew evaders at the Monkbar Hotel at the annual ELMS Reunion. Sir Lewis was the last President of the Royal Air Forces Escaping Society before its closure, and then he became involved with ELMS, becoming its first Patron. He was always approachable for help and advice regarding European matters, and we had a number of long conversations regarding 'the way forward' for ELMS. Sir Lewis was respected by Army, Navy, and Aircrew escapers and evaders alike, which helped to unite ELMS members together into one cohesive organisation during its early formative days, moulding it into a well-regarded combined working organisation. 
Sir Lewis attended the ELMS Reunion events at York and Malton, often with his wife Elisabeth. I will always remember, on one occasion, driving him to the Eden Camp Museum from the Talbot Hotel in Malton in 1996, when I took a detour to collect an ex-soldier (Pte George Dodds or Doddy, Seaforth Highlanders), from another hotel in the town. I collected Doddy, only to find my passengers already knew each other from another world – over fifty five years before – and had not seen each other since 1941. Like Sir Lewis, Doddy had also crossed the Pyrenees during WW2, having walked from St Valery in 1940, with an officer and six other soldiers (the escape was known as Snow White and the Seven Dwarfs). Both men had been caught and interned together in the concentration camp of Miranda del Ebro in Spain. The Pte Soldier and the Air Chief Marshal became deeply engrossed in conversation and shared many memories and tales during the course of that week-end.
On the night of 04 September 1940, Sir Lewis was returning from a raid on Stettin in his Hampton bomber of 49 Squadron, when the aircraft suffered equipment failures. At about 0615hrs he prepared to make a landing in a field only to be attacked by flak. He started to climb to 2000ft when the fuel cut out and the engines failed. He ordered the crew to bale out. Down at 1000ft he decided on a forced landing in a field at St Brieuc in Brittany, which was good news for his air gunner, Sgt Wyatt, who had not heard the instruction to bale out! Together they burned the aircraft and documents, and headed south east on foot. Assisted by farming people, they moved from farm to farm, were given civilian clothing, which was worn over their uniforms, and made their way to Marseille. Along the route they were stopped by French Gendarmes, and given a good map. At Chauvigny villagers took them to a chateau owned by a Frenchwoman who was married to an Englishman. There they were given clothing, shoes and money. They then travelled to Toulouse and Luchon, where they were arrested, and put into the concentration camp in the Chateau of Ile Jourdain, where many other escapers were held, including Capt Ian Garrow of the future Pat O'Leary Line. On the 18 October they were moved to the prison at Fort St Jean at Marseille. Sir Lewis escaped, stowed away on a French ship in the harbour hoping to reach Casablanca. He was found and thrown off the ship at Oran, placed in prison for a short period, and then returned to Marseille He was next taken in handcuffs to St Hippolyte du Fort near Nimes, which was controlled by the Vichy French. He was now categorised as a 'persistent escaper'. Sir Lewis, together with an old school friend, 2Lt Linklater, made a forged pass giving them both five days leave, making the stamp for the pass from a carved potato. Sir Lewis escaped from the camp and travelled to Perpignan, assisted by a helper called Nancy Wake (GM), forging a friendship that was to last for the rest of their lives. Rather than wait unitil nightfall to head for the border, Sir Lewis took the bold step of jumping in a taxi in broad daylight and travelled to the Spanish border, using his excellent French to get past border guards. He then crossed the Pyrenees into Spain. His luck ran out in Spain, where he was arrested and interned, firstly at Fiqueras then later in the notorious concentration camp of Miranda del Ebro, where conditions were atrocious. Five weeks later a British Embassy official secured Sir Lewis' release and he made his way to Gibraltar.
Repatriated from Gibraltar to the UK on June 13 1941, two months after his air-gunner had reached England, he resumed his night attacks over Germany until the following April, when he was awarded the DFC. Talent spotted by Wg Cdr Charles Pickard who wanted him for Special Duties (Pickard was the Wellington pilot featured in Target for Tonight, and who was later killed on the daring low level raid on the Amiens prison to release Resistance prisoners). At that time Pickard had just taken over 161 (Special Duties) Squadron RAF, one of two squadrons operating from the secret base at Tempsford, near Sandy, Bedfordshire, and responsible for dropping supplies and agents to Resistance groups in occupied Europe. Both squadrons (the second was 138 (Special Duties) Squadron RAF), worked under the control of the Special Operations Executive (SOE). Sir Lewis became one of two Flt Cdrs who also piloted Halifax bombers used for dropping agents and supplies to Resistance groups in occupied Europe, including Eastern Europe.
By May 1943, Sir Lewis had been awarded a bar to his DFC for his 'extremely efficient and gallant conduct'. He had also been promoted and took command of 161 (SD) Squadron, now re-equipped with Lysanders and Hudson aircraft. Both aircraft were small and manoeuvrable enough to land in fields to pick up passengers and packages. This was a very lonely and exacting role. Often the pilots of the 'Lizzies' flew alone, very low, and armed with only a 9mm pistol. For these clandestine missions to small French fields lit by three hand torches, navigation was hazardous, often by ground features – moonlit rivers and lakes etc. – the torches only lit at the appointed time at the sound of the aircraft's approach. There was the ever present risk of the landing zone being compromised; the Resistance group under surveillance; an ambush; an enemy reception committee. By their very nature these operations were conducted in the deepest secrecy and very few in the RAF knew about the two 'Moon Squadrons'.
During all these operations Sir Lewis always made a point of engaging the agents, or 'Joes' as they were known, in conversation both prior to take off and, when possible, during the flight. His calming influence on the agents, his consideration and care for those gallant people – many of whom were destined never to return – were typical of him, characteristics that he exhibited all his life. On reaching the landing zone the aircraft engines were kept running and, at times, the aircraft kept moving while the agents jumped out or climbed in, in order to remain on the ground for the shortest time possible. Amongst Sir Lewis' pickups in France were two future Presidents of France, Auriol and Mitterrand. Both, at that time, were working with the Resistance and were needed in London to meet with General de Gaulle. Unaware of the importance of his passengers at the time Sir Lewis was astonished in 1948, when President Auriol awarded him a Companion of the Legion d'honneur. Forty years later President Mitterand appointed him to a Grand Officer of the Order. Sir Lewis flew his last SOE operation in France in February 1944. Shortly afterwards he was awarded a DSO.
Following a much deserved rest on Bomber Command Operations staff, Sir Lewis was appointed to command 357 (Special Duties) Squadron RAF, in the Far East. This time, equipped with Liberators, Dakotas, and Lysanders, the Squadron's role was once again to support SOE operations in the area. The squadron worked with SOE's Force 136, supporting the agents who were working with the Shan, Karen, and Kachin hill tribes in Burma fighting the Japanese. Sir Lewis also flew long range missions supporting Force 136 and Resistance groups as far away as Malaya and Thailand. These were particularly dangerous, often over twenty hours, and during heavy monsoon periods. For this dangerous work with SOE he was awarded a bar to his DSO.
After VJ Day in August 1945, Sir Lewis moved to Haifa, and then returned to England in October '46. A number of Bomber Command appointments followed, and in March 1956 he took over RAF Marham and Britain's nuclear bomber fleet of V Bombers. Following a tour as A/Commandant of the RAF College at Cranwell, he moved to Aden as AOA Airforce's, Aden.
In 1964, a new appointment, a nuclear deputy at Supreme Headquarters Allied Powers Europe (SHAPE). Later returning to the Ministry of Defence as A/Chief of Air Staff. After many other high level positions he became Air ADC to the Queen.
Sir Lewis retired from the RAF in 1977, became chairman of the governors of the RAF Benevolent Funds Duke of Kent's School. He also became President of the RAF Association, and served on the council of Friends of St Clement Danes, the RAF Central Church in London. He will also be remembered for his work re-modernising the RAF Club in Piccadilly and as President of The Special Forces Club in London.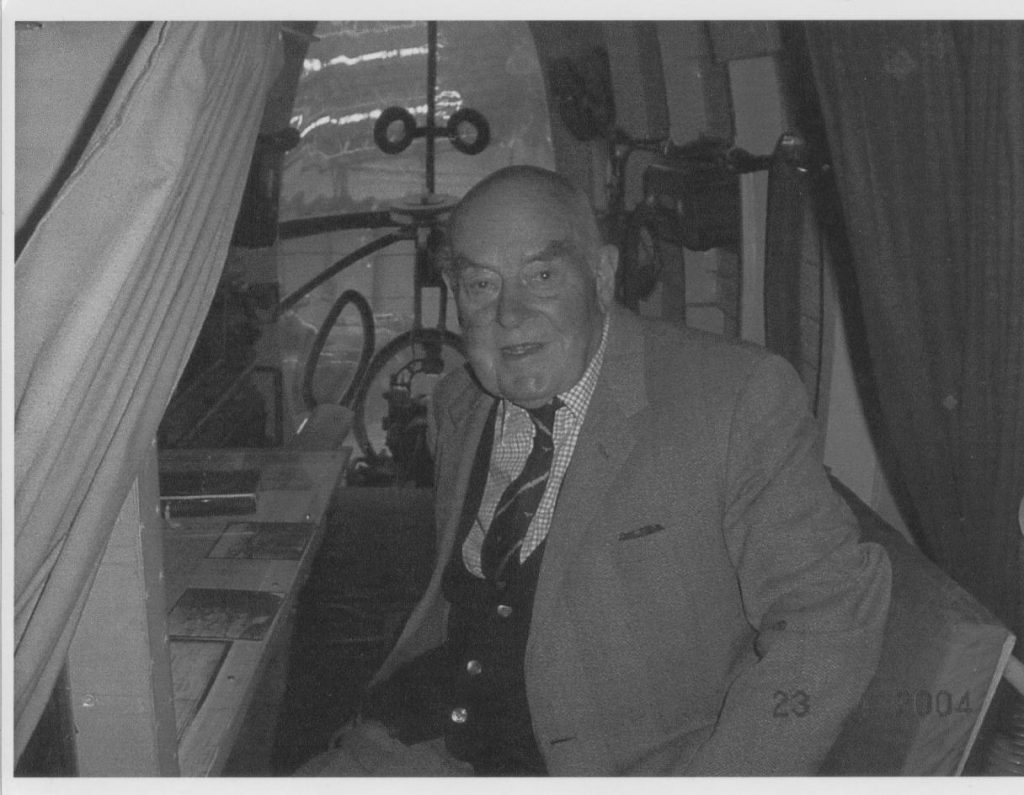 Sir Lewis' wartime experience as an escaper and evader, and his work with Resistance Forces, the Special Duties Flights and his agents, left Sir Lewis with great respect for ordinary people who carry out dangerous work in the name of freedom. As the last President of the RAFES, he ensured that the debt we owe must not be forgotten. Until the end of his life he was in constant touch with the helpers of the escape lines, and his wartime agents and Resistance friends in France, Belgium, Holland, and Luxembourg. Air Chief Marshal Sir Lewis Hodges KCB CBE DSO & Bar DFC & Bar died on 04 January 2007.