Post WW2 Escapers, Evaders and Resistance
 Korea – Vietnam – Falk Islands – Gulf War – Sierra Leone
Korea
There were only a handful of Allied soldiers who escaped from POW camps during the Korean War (1950-3) and little is mentioned or generally known in the UK about this war and the men who fought in it.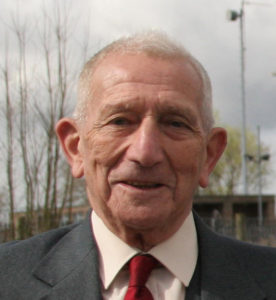 ELMS President, Major David Sharp, was one of the few who escaped. Although British authorities officially denied any British personnel were on special operations in Korea, there were in fact five.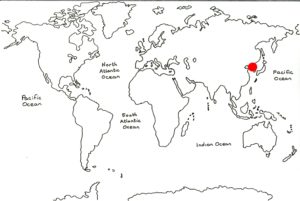 David enlisted in 1945, and was posted to the Far East in 1946 on 'special duties', before becoming an instructor in Jungle Warfare. After the outbreak of the Korean War in June 1950, the US Army were looking for personnel with 'behind the lines' experience and David volunteered, serving with them on intelligence operations deep inside North Korea from the end of 1950 until the end of March 1951. David was due to be returned to his Battalion, when the Battle of The Imjin River occurred and he was wounded and captured whilst trying to break a Chinese road-block. He was left injured at the side of a road, with several others, without any treatment or assistance for five days. Eventually, recognising that the wounded men were no threat, some Chinese soldiers gave them food and two days later the wounded soldiers were put into the back of a pony wagon and taken to the POW collection point. Once there, David faced his first of many interrogations and three weeks later he was put onto a death-march of over300 miles. It was during the march that he made his first escape attempt; but after four days he was re-captured by Chinese troops.  David was 'worked over' and returned to the march. He later arrived at a place called Mun-Hari, where several 'special' POWs [including David] were taken away from the column and interrogated severely;  this included being bound with rope and placed in a bunker for 28 days; and being tied to a tree in front of a firing squad who then went through the very realistic motions of being about to shoot him – this was intended to frighten him, and David admits that it did! After another march north, David's interrogation and confinement continued until February 1952, when he was placed in front of a tribunal and accused of being an intelligence agent and being a 'disturbing element in the POW camps' – i.e. causing trouble for the Chinese authorities. He was sentenced to be transferred to a 'special place' then handed over to the Korean Security Police and put into a Korean jail. Whilst in jail, David was joined by Lieutenant Leo Adams-Acton, who had also been a member of the UN partisan forces, and who had been captured in December 1951. Although both men were in isolation, they managed to established communication. They eventually escaped, but were re-captured after 4 ½ weeks on the run and placed back in Chong Song.
 Can you Identify Any of David's Medals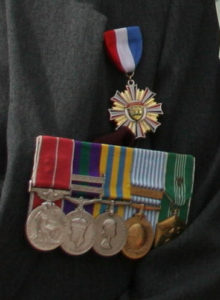 David was later moved to Ogye Dong Penal Camp, and remained there until June 1953. He has the dubious privilege of being the last British POW to be handed over by the Chinese on 06 September 1953; they insisted he was the last prisoner to leave the truck! Lieutenant Leo Adams-Acton, with whom David escaped, was executed by the Chinese in July 1953, the very month that the Korean War ended. Following his release David was awarded the British Empire Medal in 1954 and also the Korean Partisan Honour Medal; Lieutenant Adams-Acton was posthumously awarded the Military Cross for a very Gallant Operation.
Vietnam
During the Vietnam War, there were over 80 known escape attempts made by US servicemen. Of the American POWs held, 33 made successful escapes and returned to US forces; all successful escapes happened in the south of the country. The first successful escaper was Issac Camacho; captured in November 1963, he managed to escape during a night rainstorm in July 1965, with the help of some fellow prisoners.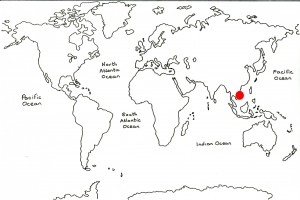 Escape attempts were made in the north of Vietnam, with some men escaping more than once; however all were recaptured – quite often within their first day of freedom. Once recaptured, they could face torture, beatings and in some cases they sadly died of their injuries. For all POWs who escaped, getting out of a secure camp was only half way to freedom as they still had to evade their enemy. As in Korea, the evaders' task was difficult to say the least!  The terrain was harsh, and attempting to make contact with and seek help from any local villagers was hindered, due to the extreme differences in culture and the added difficulties of a language barrier. One serviceman, Duane Martin managed to escape twice – the first time in 1965 and then again in 1966. Both times he managed to evade for 2 weeks, but sadly on his second escape he didn't find any 'helpers' – he was killed by local villagers as he attempted to evade his captors.
The Falkland Islands
On the morning of 27 May 1982, Squadron Leader Bob Iveson and Flight Lt Hare were called to provide air support to 2nd Battalion the Parachute Regiment. Slightly after midday, they arrived in the area to attack enemy positions that had been reported. Because their targets were well camouflaged, they were forced to make several passes.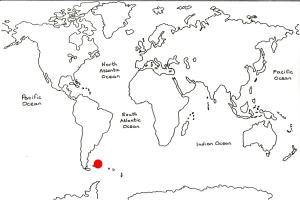 On the third pass, flying at around 100ft, Sqdn Ldr Iveson's aircraft was hit twice. He was forced to eject from his aircraft. On hitting the ground, his plane now in flames, Iveson needed to find cover. Avoiding capture he managed to make his way to an unoccupied farmhouse. Here he luckily found food and sleeping bags – a good find, as he had lost his survival kit when he ejected from the plane! For 3 days Sqdn Ldr Iveson managed to evade capture by the Argentinean Forces then on 30 May 1982 he was picked up by 2 Para at Goose Green. Throughout the Falklands conflict the local Islanders showed ingenious and stoic resistance to the occupying enemy, reminiscent of the Resistance and Escape Line organizations of WW2. Fred Clark is one of the Islanders who lived through the occupation. He recalls how the local community was reduced to living on their reserve stores of food and sharing around as needed; life had changed dramatically for them without any warning. Islanders were warned by radio not to take any violent action against the occupying forces in case of retaliation (this was thought to be a British Government warning), and after the fall of Goose Green it became clear that the Argentinean invasion was not quite going as planned. The occupying forces began to see the local population as their enemy too.
"We felt better for doing something, no matter how small and stupid it was, rather than lie in bed and worry about what was going on around us," says Fred Clark "Sometimes it was a more useful job you got asked to do, for example going around with the vet, Steve Whitley, taking photos of Argie installations and the like. The routine was simple, I would stand smoking at a particular spot and Steve would stand behind me. When safe to do so, he would poke his camera out from under my arm, and bend down and take the photos he wanted".
Others were not so subtle in their approach. When caught taking a photo another resident explained to Argentinean forces that he was taking a photo of the sunset – it wasn't his fault that the Argentinean pilots had parked the helicopters on the grass in front of it!!! Just as their WW2 counterparts had done, the Falkland Islanders offered resistance to their enemy. 'Mild sabotage' was undertaken – telephone wires were being laid by the Argentinean troops but they had not had time to bury them. This proved too tempting for Fred Clark and Steve Whitley, who consequently went round Stanley 'snipping' at the wires.
"It was great fun," says Fred Clark, "I even started sticking the two ends together so it looked as if they'd been repaired."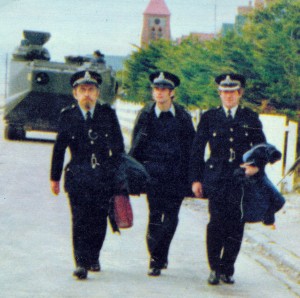 These acts of resistance and defiance by the Islanders are reminiscent of the ingenuity and spirit shown by the Resistance organizations of WW2. The tactics that they used caused inconvenience to the enemy, distracting the soldiers from their duties and tying them up with unnecessary investigations, repairs and patrolling. Above all, the Islanders were able to gather vital 'intelligence' to aid the British soldiers and this in turn maintained the morale within the community.


Back to the top
The Gulf War
One of the most 'famous' post WW2 escape and evasion stories relates to the first Gulf War [1991] and the SAS operation code-named Bravo Two Zero. Dropped into the desert during the early days of the Gulf War, an eight-man team found themselves deep behind enemy lines. Unfortunately their presence was compromised, having been observed by a shepherd boy. Following a gun battle with Iraqi forces, the British soldiers disappeared into the desert knowing that they were hunted men. Having ditched some of their equipment, because they were on foot and needed to move quickly, the soldiers had to rely on the kit in their escape belts.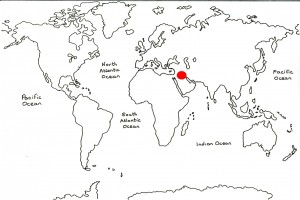 With Saudi Arabia 300 kilometres to the south of their position and Syria 178 kilometres away, Jordan was their nearest option – but they had been warned that the Jordanians might be hostile towards them. With this in mind, and the odds stacked against them, they decided to head to Syria – on foot! The desert proved to be a hostile environment, water was scarce and the group were forced to take a diversion north-west where they could meet a river in order to take on water. As jets flew overhead, some of the patrol stopped to put out a call-sign in order to give a fix on their position. It was about this time that the team realised their group had been split, and that three of the men had continued to walk on. The remaining five included the group commanderand possessed the majority of the fire-power. Things didn't go too well for the three-man team. They had two casualties: one soldier was extremely de-hydrated and the other had sustained a leg injury. Despite this they decided to press on at high speed. Continuing on their way to the Syrian border, the larger group became caught up in a gun battle. Three men were captured, one was killed in action and the fifth died of hypothermia resulting from the extreme weather conditions that they had all had to endure. Of the three-man group, one member was captured, another died of hypothermia and on finding himself alone and confronted by two enemy vehicles the last man decided to make a final stand. He unleashed a close-quarter attack on the vehicles using his remaining ammunition, before running off into the desert! Moving by night and resting up during the day the soldier managed to continue for 5 days without food until he finally climbed the border fence and reached Syria. There he was assisted by local people who ensured that he reached the British Embassy. That man had covered 200 miles in just eight days and in very hostile weather conditions – he was the only one who got away.
Sierra Leone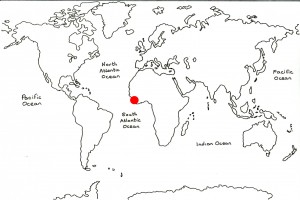 During the year 2000 war-ravaged Sierra Leone was in the middle of a bloody civil war and under the leadership of notorious rebel soldiers. It was at this time that Major Phil Ashby was working as a UN Peacekeeper in the country and he and 3 other western soldiers were forced to escape and evade in the most hostile of environments. In a twist of fate, the UN had turned from being 'peace keepers' to being seen as the enemy and were now in danger from those they had sought to help. As rebels encircled their compound, a small area of approximately 100 by 150 metres surrounded by a 2 metre mud-brick wall, the 70 Kenyan and 4 Western soldiers found themselves with very little ammunition – about 100 rounds each. As darkness fell a gun battle started and the rebels began to sustain casualties, so turned instead to the easier option of starving the UN peacekeepers out! A message came through from the rebel leaders to the Kenyan soldiers, explaining that their safety would be guaranteed if they handed over the 4 Western Officers. Major Ashby realised that they only had one choice – escape or die. With food and water running out, their time to escape was also disappearing fast. With this in mind, their escape must come soon – the plan was simple. A 'blind spot' had been identified at the north-west corner of the compound; they would climb over the mud-brick wall and head into the jungle, then on to the UN-held town of Mile 91 – approximately 50 miles from where they were. They would have to travel at night and with almost no food, water, weapons or ammunition. It would be a tough task to say the least! At 3am in the morning, the 4 officers climbed over the wall and into no-man's-land. They had to move fast and had a few near-misses with rebel patrols along the way. Arriving at one village, after several nights of walking, the officers asked the village Chief if there was a guide who could lead them to Mile 91. They had one volunteer – a 14 year-old boy called Alusayne – who was confident he could take them around rebel positions. They had no choice; they had to trust that he wouldn't lead them into a trap. Once out of immediate danger, and with their sat-phone low on battery, Major Ashby made a phone call to UN HQ to let them know their position, he was assured that Mile 91 remained in UN hands under a Guinean patrol, and that a patrol would be sent to escort them to the town; there they would be picked up by an RAF helicopter and taken to safety.