The Marie-Claire Line
Mary Ghita Lindell was impeccably English in upbringing and manner, extremely resourceful, courageous, strong minded and used to getting her own way. Comptesse de Moncy, alias Marie-Claire, served as a nurse in England during WW1. She later joined the "Secours aux Blesses Militaries", a branch of the French Red Cross, and was decorated for gallantry under fire being awarded the French Croix de Guerre with Star and the Russian order of St Anne for dedication to the French and Russian wounded. After the war Mary married the Count de Milleville and lived in Paris.
In May 1940 Mary stitched her war medals onto her Red Cross uniform, placing the UK ones first so ensuring that there was no doubt as to her nationality and allegiance. Together with her children, Maurice, Oky, and Barbe, she began the 'family business' of collecting in army evaders and transporting them to the unoccupied zone. Later she gathered in aircrew. The routes were initially based on the houses and farms of friends and personal contacts. Through sheer bluff and boldness Mary managed to acquire, petrol and permits for a nurse [herself] and a mechanic/driver to travel freely on humanitarian missions. She had brazenly obtained these permits through General von Stulpnagel, the German Commander in Paris who had personally signed an order stating that the punishment for men found helping evaders would be execution and that for women would be a concentration camp! Thus Mary travelled unimpeded on her 'humanitarian missions' – she as the nurse, accompanied by an evader masquerading as her mechanic/driver.
Mary smuggled many evaders over the demarcation line, usually linking up with the Pat O'Leary Line based in Marseille, directing her charges to the Seaman's Mission there. Despite her success Mary had not been trained for this type of work and it was only a matter of time before her activities came to the attention of the efficient German intelligence services – and the Gestapo. She was arrested by the Paris SD, tried by Courts Marshal and sentenced to nine months in solitary confinement in Fresnes Prison. Her son Maurice was also arrested and given eleven months for holding an illegal firearm.  At the end of her sentence Mary was not released with other prisoners, but a sympathetic French wardress opened her door and released her without paperwork, warning that additional paperwork, to detain her again, was already in the pipe-line. Mary became ill with pneumonia and when the Germans returned to arrest her with their new papers they were informed that she was dying and should not be moved. After making arrangements for her children to stay in a safe-house in Ruffec, Mary disguised herself as an elderly French governess then followed her own escape route to Marseille. Under sentence of death in Paris and wanted throughout France, she headed for the Pyrenees and then to England via Lisbon, arriving back in 1942
A meeting with Airey Neave and Jimmy Langley convinced Mary that she should return to France, but in a different operational area and under a different name – although some MI9 staff were concerned that having been held in the custody of the Gestapo it was a dangerous decision. Mary's strong personality prevailed and after training by MI9 she flew back into France [minus a wireless operator, which she had refused] on the night of 26/27 October 1942 in a Lysander piloted by P/O Bridger of 161 [Special Duties] Squadron, to an area near Limoges. The new line was named the Marie-Claire Line and was based on the area around Ruffec. Within 24hrs of her landing, Mary had aircrew evaders moving south along the line.
Following a visit to Lyon in December 1942, Mary and a companion were cycling on their return journey when a car, full of collaborators, rammed her bike. Mary was badly injured and feared dead but on arrival in hospital she was found to be alive and treated then hidden in a cellar. The Gestapo had been informed of the incident and were searching all local hospitals. In Mary's absence her family and other helpers continued to move aircrew evaders down the line.
In early January 1943, Major Haslar and Marine Sparks, the RM Commando survivors of Operation Frankton, the canoe raid on shipping in Bordeaux Harbour, arrived in Ruffec.  After visiting a cafe for soup and asking the waitress for help, they were collected in by Marie-Claire and given food and accommodation. In February the men were moved over to the Pat O'Leary Line in Marseille; both men eventually reached Gibraltar. As more aircrew were moved, routes and locations changed for security reasons. Money and communication were major problems. On a visit to Switzerland for medical treatment and to visit the British Military Attaché to provide an update on her activities Mary was able to provide the first intelligence on Haslar and Sparks following their escape from Bordeaux.
On her return to Ruffec new evaders were moved onwards to Foix in the foothills of the Pyrenees to follow routes into Andorra, often undertaken in harsh winter conditions. It had become necessary to move the routes inland as the routes in the coastal regions and over the lower levels had become compromised. Round about this time Mary was advised to change her alias to Comptesse de Moncy as she was being sought by the Gestapo. Her son Maurice had been arrested by the Gestapo in Lyons, and although badly beaten he was finally released and, when recovered, he resumed his commitments to the Line.
The summer of 1943 was very busy; there were problems at the Spanish border end after the Germans had declared the area a special security zone. Evader traffic was now headed towards Pau on a route organised by Maurice and it was at Pau station that the worst tragedy happened; four airmen were caught by the Gestapo on the Toulouse-to-Pau train. The interrogation of the courier, Ginnette, gave nothing away.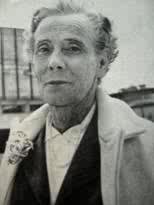 Unaware of the arrest Mary was waiting for the train at Pau station and was arrested by the SD. Initially taken to Biarritz, she was then placed on the train for Paris with two guards. Under the pretext of needing to use the train toilet Mary escaped and jumped from the train. The guards reacted quickly and opened fire, shooting Mary in the head and face. Unconscious, she was returned to the train and taken to the hospital at Tours to undergo a six-hour operation by a Luftwaffe surgeon, which saved her life. Six weeks later, transferred to Dijon prison, Mary was placed in solitary confinement. She finally arrived at Ravensbruch concentration camp at the beginning of September 1944 where the acquisition of a job in the camp hospital spared her life. On 25 April 1945 Mary was handed over to the Swedish Red Cross and the indomitable, unbreakable lady walked free.
Mary Lindell's organisation covered a large area. The Line collected in evaders from all over France and moved them in stages to safe-houses in the Paris and then Ruffec areas. The key player had always been Mary and when she was taken out of the system the line was expected to collapse.  At the time of her capture many aircrew, thought to be about 160, were still hidden in safe houses in the Paris area alone. Maurice and Barbe moved on and went to ground; Oky 'disappeared' into the concentration camp system and never returned; Pauline, a main courier, took on much of the work herself – she recruited new helpers and moved many of the aircrew. Pauline collected funding from the British in Switzerland and later from the Gaullists. Many of her aircrew were passed on to the Francoise Line and travelled to Foix and St Girons before crossing the Pyrenees. Pauline and several of her couriers were betrayed in Paris and arrested by the Gestapo; they died in the concentration camp system.
It is difficult to place a figure on the number of evaders who passed through the Marie Claire Line as it worked in conjunction with several other lines, although it is believed that the line was responsible for the movement of several hundred evaders.
After the war Mary became the Royal Air Forces Escaping Society's [RAFES] representative in France. Mary Lindell died in France in 1986, aged 92.