Coastal Forces Veterans Association – 15th Flotilla – Dartmouth
---
1974 – 2007
During WW2 the Motor Torpedo Boats (MTBs), Motor Gun Boats (MGBs) and Motor Launches (MLs) of the Royal Navy's Coastal Forces operated throughout the world, often at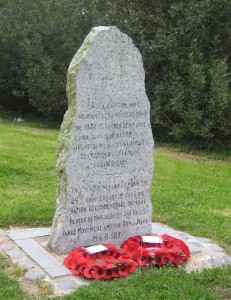 night, in all weathers and in all theatres of war. The hulls of these vessels were mainly made of wood; they had high-powered petrol engines and varied in length from about 50ft to over 100ft. Their crews ranged in number from 10 to 35 men, with ages mainly between 18 and 22.
That these boats and their crews took the war to the enemy by engaging and countering enemy shipping is well known, but their lesser-known story concerns their visits to enemy shores on moonless nights in order to land secret agents and to return with aircrew evaders and escaping fugitives. The last RN ship to leave Dunkirk in 1940 was an MTB.
Established in 1942, the 15th Motor Gun Boat Flotilla was formed to carry out Special Duties and to take the war to the enemy on mainland Europe. Many of its operations were to the North and West coasts of Brittany. From January to July 1944 the Flotilla supported the Shelburn Escape Line extracting evaders from the French coast. Its primary role however was to carry out Special Missions that included: delivering agents, ammunition and mail in the dark of night and under the noses of the enemy; and collecting agents, evaders and other fugitives. The 15th Flotilla supported the operations of SOE, SIS, MI9 and the Escape Networks and underground Resistance movements and delivered stores and supplies to Resistance forces in preparation for their day of liberation.
The Flotilla was moored in the River Dart and operated out of Dartmouth. It initially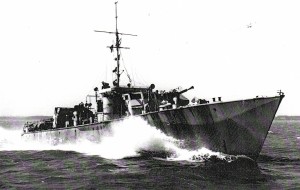 consisted of MGB 318 and MASB 36 but was later joined by MGB 502 and MGB 503. Finally MGB 718 joined the Flotilla in March 1944.
The men of the 15th Flotilla played a vital and dangerous role in the liberation of Europe.
.For more information on the 15th Flotilla please contact:

•ELMS
•The Dartmouth History Research Group
•The Coastal Forces Heritage Trust
•The RN Museum Portsmouth.