Legion d'Honneur – Croix de Guerre – Medaille des Evades
British Empire Medal – American Medal of Freedom with Silver Palm
Roger Stanton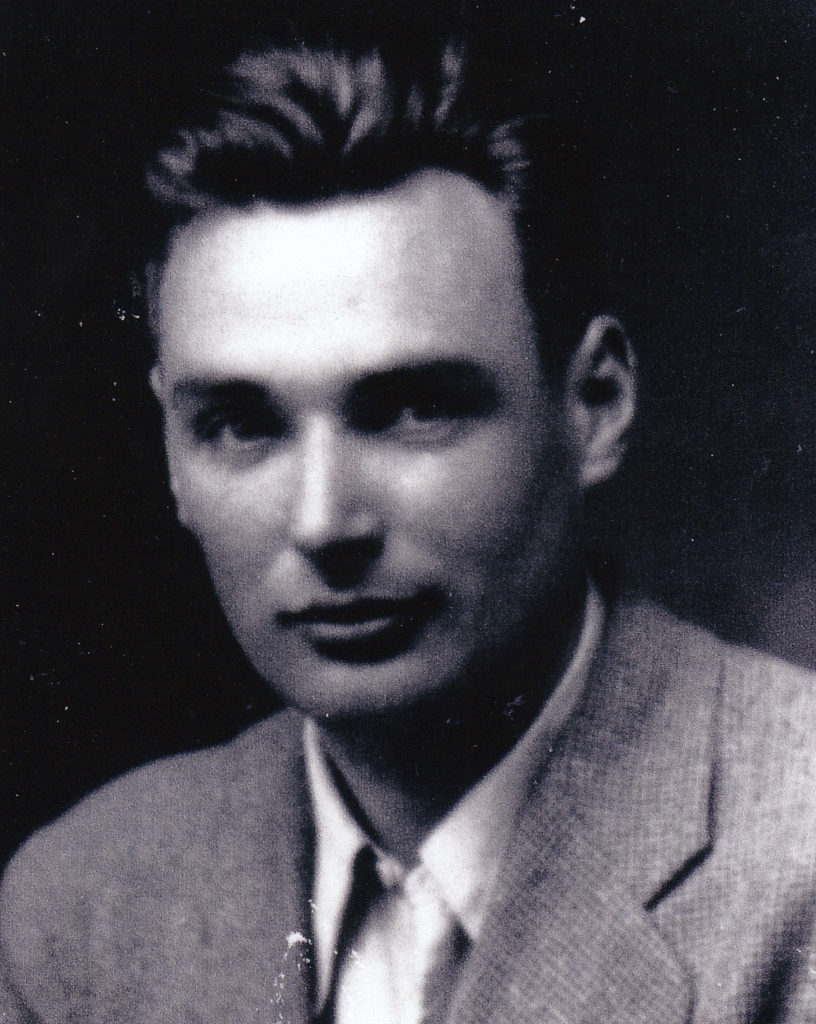 Georges ("Geo") Jouanjean, was born a Breton, in Carhaix, in 1917. At the outbreak of WW2 he joined the French army, the artillery, and was taken prisoner during the German blitzkrieg of May 1940. He was interned in Stalag 11B at Belgard in Poland. In April '42, he escaped from the POW camp by getting his comrades to seal him into a train full of seed potatoes bound for France. Thirteen days later Geo slipped out of the train near Creil north of Paris, and headed home to Brittany. 
Geo initially worked with the "Mithridate" Resistance organisation in Brittany, and later the Pat O'Leary Line throughout northern and western France. His main task at this stage was the rescue of Allied aircrew shot down over northern and western France. Backed by his family and friends, he personally sought out safe-houses, food, clothing, and forged documents and passes. He would often take evaders to Paris to continue along the Pat Line or, if he could arrange it, a fishing boat from the west coast of Brittany to England. When things went wrong, he found alternative safe-house locations.
The spring of '43 was a bad time for the Pat Line. Many dedicated couriers, safe-house keepers and guides, had been betrayed. The Marseille link was blown, and repercussions were felt in northern France. The Gestapo became aware of Geo's activities, his position was compromised and his mother and grandfather were arrested as hostages. Geo was picked up in Paris on the 18 June 1943 whereupon his family were released. He was interrogated, to put it mildly, and was very badly beaten. He was held initially in Frenes Prison near Paris, then Renne, Angouleme, and Compiegne. In April 1944 his interrogators were satisfied that he would reveal nothing, so Geo was thrown on the back of a cattle truck and sent to Auschwitz. There he was tattooed with the concentration camp number 185795.
Geo was later unaccountably moved to the concentration camp at Buchenwald, there to endure further horror, although his stay was brief because the camp inmates who 'screened' new arrivals, ruled against him staying. He was then moved to Flossenburg concentration camp, a place of unsurpassed horror for German criminals. Although in bad health, Geo somehow survived, and was freed by the Allies in May 1945.
In the early days of the Pat Line, Geo had assisted an RCAF aircrew evader by the name of Gordon Carter. Carter was handed over to Geo's younger sister Janine who, together with his elder sister Lucette, took the airman by bicycle from Carhaix to Soursin. Later, a fishing boat, the 'Dak'h Mad', was purchased and the evader set sail for England. Via the BBC messages personnel Carter managed to relay news of his safe arrival in the UK to the Brittany Resistance – "Sainte Anne a bien fait les choses', (Saint Anne took care of things nicely). Geo, Janine, and the family were able to celebrate Gordon's safe arrival.
On 19th May 1945, the war finally over, Gordon Carter returned to Brittany to find his courier, Janine. They were married weeks later on the 9th June, Janine being given away by her brother Georges Jouanjean.